Work With Us!
Hard Money Capital Group, LLC offers Hard Money, Commercial & Federal Funding / SBA Loans for Business Owners & Investors Nationwide. Our Services are designed to help new and seasoned investors secure funds for their businesses & real estate deals because we understand what investors need to succeed when it comes to funding.
We don't ask for any fees or money upfront.
We don't charge junk fees.
Low Doc loans.
We fund Nationwide and Internationally.
We offer Hard Money, Commercial, and SBA Loans.
Being informed is the key to a smooth and successful Business & a Home / Investment, Business, and property purchase. We want to arm you with the knowledge to make the best decisions and save you valuable time, money, and stress. A brief phone conversation with us may be life-changing. Whether you are looking to buy a business, expand your business, Buy or refinance equipment or inventory, purchase a home for you and your family to live in, or if you're looking for an investment property that you need funds to close. Feel free to contact us / Book a call TODAY.
---
Recent Blog Posts
REDEMPTION ISSUES FOR INVESTORSAFTER PURCHASE AT A TAX SALE OR HOA FORECLOSURE by David J. Willis, J.D., LL.M. Introduction There is no general right of redemption by a borrower after a Texas foreclosure. The right of redemption is limited to (1) sales for unpaid ad valorem taxes, in which case a former owner of homestead […]
more >>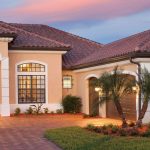 It is not enough to rely on the strength of your market to produce a sale. All across the country there are plenty of places where real estate is in high demand. Even though your market may be flooded with buyers, it doesn't mean your property will fly off the shelf. You still need to […]
more >>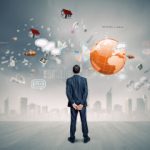 What are the best real estate lead generation options today? Where and how can real estate agents, investors and other related industry professionals generate more leads for buying, selling and renting properties? What are some of the little known benefits, and pitfalls of common real estate lead generation channels today? Here are 12 ways for real estate […]
more >>
Disclosure
I"m a Licensed real estate agent in Texas but I'm NOT acting as a one.

The Texas Real Estate Commission requires that I provide you with the following information below.

John George Alvarez

Realtor  Lic # 742853

Powered by eXp Realty, LLC
Find Us On Facebook